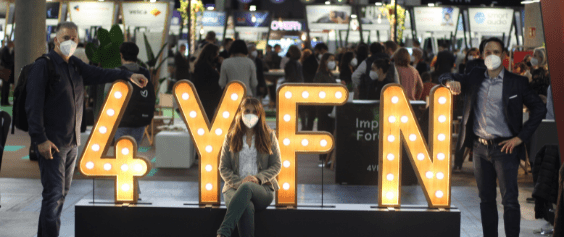 AD'OCC at MWC to attract new businesses to Occitanie
The Mobile World Congress 2023 is back in Barcelona, offering a unique opportunity to explore the latest technological innovations.
Are you seeking new investment opportunities in the Occitanie region?
Pascal Ehrhardt and Vincent Vigié, the experts from AD'OCC, will be welcoming you at the France Pavilion 4YFN – Hall 8.1 – Stand 8.1A50. Thanks to their expertise, you will be presented with the best location opportunities in the region and given personalised support.
AD'OCC, in collaboration with its partner Pôle Action Média, showcases startups from the Occitanie region at MWC
Come and meet around thirty promising local startups from the Occitanie region, featured at the 4YFN – 4 Years from Now showcase.
Join us at the French Time networking evening
Pôle Action Média is organising the French Time networking evening on 28th February, bringing together professionals from various sectors to connect and explore the region's strengths.
Participate in a roundtable discussion on innovation funding on 28th February at 11:30 am, Hall 5, in the Media Room of the France Pavilion. Marc Sztulman, Regional Advisor and President of Cyber'Occ, will be the guest of honor for the evening.
Your contacts for relocation needs at MWC
Pascal Ehrhardt: pascal.ehrhardt@agence-adocc.com – +33 6 11 53 33 10
Vincent Vigié: vincent.vigie@agence-adocc.com – +33 6 15 20 25 62